The veterans and military members living, working, and studying at the University of Michigan are a valued and vital component of our campus community. We recognize and honor their sacrifices and life experiences as they enhance the diverse perspectives of our staff, faculty, and student body.
The Veterans and Military Services Program (VMS) helps students make the transition from active military duty to U-M, and from U-M to active military duty.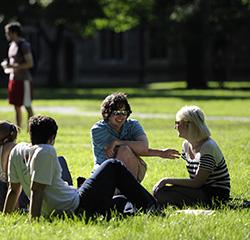 Resources for prospective undergraduate military-connected students interested in the University of Michigan.